Fredericton Hackathon - Feb 2014
There is a hackathon planned for February 1-2, 2014 up at PlanetHatch. Jonathan ODonnell of Introhive is the driving force behind the event and we are helping out.
Watch the blog: http://fredhacks.tumblr.com/
Register Here: http://phhack.eventbrite.com/
What is a hackathon?
hack·a·thon

ˈhakəˌTHän/

noun informal

1. an event, typically lasting several days, in which a large number of people meet to engage in collaborative computer programming.
Essentially, if you like to program, it is pure awesome. Working with others outside of normal working hours on projects like breakable toys, mashups, mobile apps or experimenting with languages and frameworks is a perfect way to learn.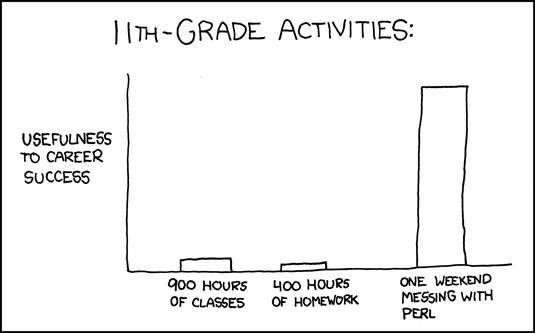 Code Code Code. It's about the code.
We are not here to start businesses or products, although that would be neat, that is not a main goal. If you are worried that your idea might get stolen, work on something else. If you are worried that you will put a lot of hard work into a project that a team member will then take and monetize later and leave you out in the cold, make the code open source or work on something else.
One of the goals is to solve a simple problem with a team of people to an extent such that you have "something" demonstrable at the end of the event. It does not have to do everything.
---
"Why would I want do this?"
You should come to learn new things and meet other developers. You can build some cool shit. It is not about making money, it is about thinking outside the box.
Some stuff that we saw developed at the last hackathon we went too were:
Tap Wars

A friendly simple Android game where you try and tap the screen more times than your opponent. (Screen replacement companies would be very interested in this app)
Written in Java for the Android platform.

When is Garbage?

An app for notifying users the night before their garbage will be collected. By correlating the user's address with a municipal database of civic addresses, the app sent an SMS message or tweet as a notification.
Written in python and used Twilio for SMS

Search and Rescue Callout

This app broadcasted SMS messages directly to searchers, using lat/long as a rendezvous point to ease the pain of having to physically telephone on-call rescue personnel in the event of a ground search and rescue call.
Written using Twitter Bootstrap, Mongo DB, Node.js, and a RESTful architecture.

Lobster Peddlr

A realtime notification system for subscribers and product sellers to allow the mobile "Peddlrs" to alert buyers based on their proximity.
This app may have been written in PHP
---
"I still don't get it."
I am borrowing from the PEIHacks folks for the next several paragraphs, because they summed up the goals of this type of hackathon so well I am using their post. [paraphrased to remove the beer part...maybe next time :)]
Friendly Coding, For Coding's Sake

Hey Nerds!

If you're nervous about coming out to our event, read on.

We understand. Maybe you've never been to a hackathon. Or you're worried about not knowing an exotic technology. Or overwhelmed by the reputation of some rock-star peers.

We "get it" because we're intimidated too. Some of us have the same concerns (plus we have to organize this thing!). It's only natural to be nervous, but take heart: the organizers want this to be a friendly, chill event. We just want to meet people from around Atlantic Canada, celebrate the tech community here, and geek out.

[...] egos will be absent. Really. We hired a teenager to check them at the door.

Ok, maybe that's not true. But it is true that we just want to have a blast creating something! It's a fabulous chance to forge experiences and share ideas in a safe place, free from the pressures of work, away from the online flame-wars.

It's coding for coding's sake, with the potential to create something neat / useful.

Oh, and the free [...] food doesn't hurt. Come out and play!

PEI Hacks
---
So are you interested yet? I hope so. Register Here http://phhack.eventbrite.com/
If you are a company and would like to sponsor the event, some students, or provide a door prize please contact us or Jonathan ODonnell (jon@introhive.com. ) We will be happy to advertise any open positions you may have or preferably you can even come to the event. **Hint: these are the types of passionate developers that you want to meet....just sayin'.
Thanks!
---
SPONSORS
The Fredericton Developer User Group
We are going to be sponsoring 8 students (with valid ID) at the door. First come, first serve. You need to register in advance, and you will be reimbursed when you arrive. We have contributed our own cash to this initiative because we think stuff like this is awesome.
Blue Spurs
Blue Spurs have come on board to help out with Coffee and Snacks. Thanks so much to those folks for giving to such a worthwhile endeavor.
---
Posted by Matt Simms on Wednesday, 08 January 2014
blog comments powered by

Disqus